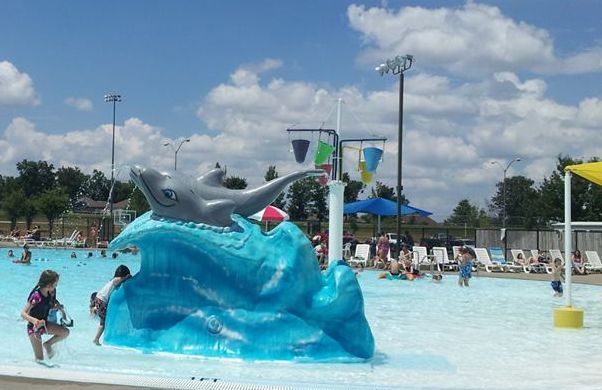 I am so embarrassed to write these next words…  I almost punched a teenager in the face today at the pool.
Seriously. I was so close.
Today we went to the pool, which we have been doing several times a week all summer long.  There were these girls in their early teens that kept making fun of Patrick and Hannah in the bathroom each time they went in. Hannah had to go in with Patrick (he doesn't like going in the men's room) and when she told them to cool it, they started in on Hannah, calling her fat. I told the kids to try to ignore it, but it went on all afternoon and then it happened to me to when I went in later to pee.  The same girls were in there and I heard one call me a fat ass.
WTF.
I turned around and  they got quiet.  I don't think they expected me to confront them.  I asked them why they were picking on my kids.  They of course said they would never do that.  But the girls were the ones that Hannah had pointed out to me.  I looked at the lead girl and said in a calm voice, "You know life is funny.  Someday when you are older your ass might grow wider and your thighs might touch and some young girl might say the same thing to you. I hope when that happens you remember this day." As an after thought I added that it wasn't very "Christian" of her to pick on other kids. (She of course might not be, but at that town and that pool it was a safe bet.)
The next thing I know, Hannah is walking toward me, crying, and trailed by a very angry older teenager who marched over and started screaming in my face right over a sleeping Henry.  I told her we were going to talk away from my baby and she followed me…  Continuing to scream in my face.  She was extremely aggressive.  She kept screaming that her little sister was an angel and a sweetheart and would never make fun of anyone and that my kids were liars. I find it very interesting that her angelic little sister knew exactly which kid she did not make fun of. And how dare I call her fat, etc.
I told her what I had actually said, which caught her off guard, (because it wasn't what she'd heard) but she regrouped and started screaming some more.  I'm embarrassed to say I yelled right back. I wouldn't back down, I wanted to walk away but felt stuck because if I went back to my kids she might follow me and if I left the pool area that would leave an opening for her to go yell at Hannah again. I was flustered but trying not to show it.  After a few minutes the manager guy showed up and broke us up.
I should have handled it differently. I wish I had stayed calm, or been able to hold my tongue in the first place…. but my mama bear came out when my daughter was crying and I kind of lost it.
Not my finest moment, for sure.
If you liked this, check out these awesome posts: